You have Experience, Commitment and care about Customer service. POWERFLUSH Ltd presents a unique opportunity to enable you to run your own profitable business, with on-going support from POWERFLUSH Ltd. You will drive the business forward by developing your reputation locally and growing your customer base for Powerflushing.
Become your own boss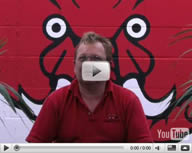 Click here to watch Franchisee Videos
Working from a small industrial unit or initially from home, you will be solely responsible for ensuring service delivery to your customers.
Work involves servicing the residential and commercial markets. You will need to ensure that you are capable of making the most of every service visit; delivering service excellence that our brand demands.
The markets in which POWERFLUSH Ltd operate are characterised by poor service levels and a large number of smaller, local operators. To exploit this, you will have the support of the trusted POWERFLUSH Ltd brand. Our association with thousands of Corgi Engineers and boiler manufacturers brings a whole new world of exciting opportunities that we are well place to capitalise on.
Managing a POWERFLUSH Ltd franchise gives you a singular opportunity to run your own business within a proven framework. From customer relations through to man management, owning and running a POWERFLUSH Ltd man and van franchise is a true test of the breadth of your business skills.
For more information on our franchise opportunities, please provide the following details;